99453
Remote monitoring of physiologic parameters
99454
Device supply with daily recordings or programmed alerts transmission
99091
Collection and interpretation of physiologic data
Medicare Reimbursement
New
Remote

Patient

Monitoring

Codes

The Center for Connected Health Policy defines 'remote patient monitoring' (RPM) as the use of 'digital technologies to collect medical and other forms of health data from individuals in one location and electronically transmit that information securely to healthcare providers in a different location for assessment and recommendations.'
'This type of service allows a provider to continue to track healthcare data for a patient once released to home or a care facility, reducing readmission rates.'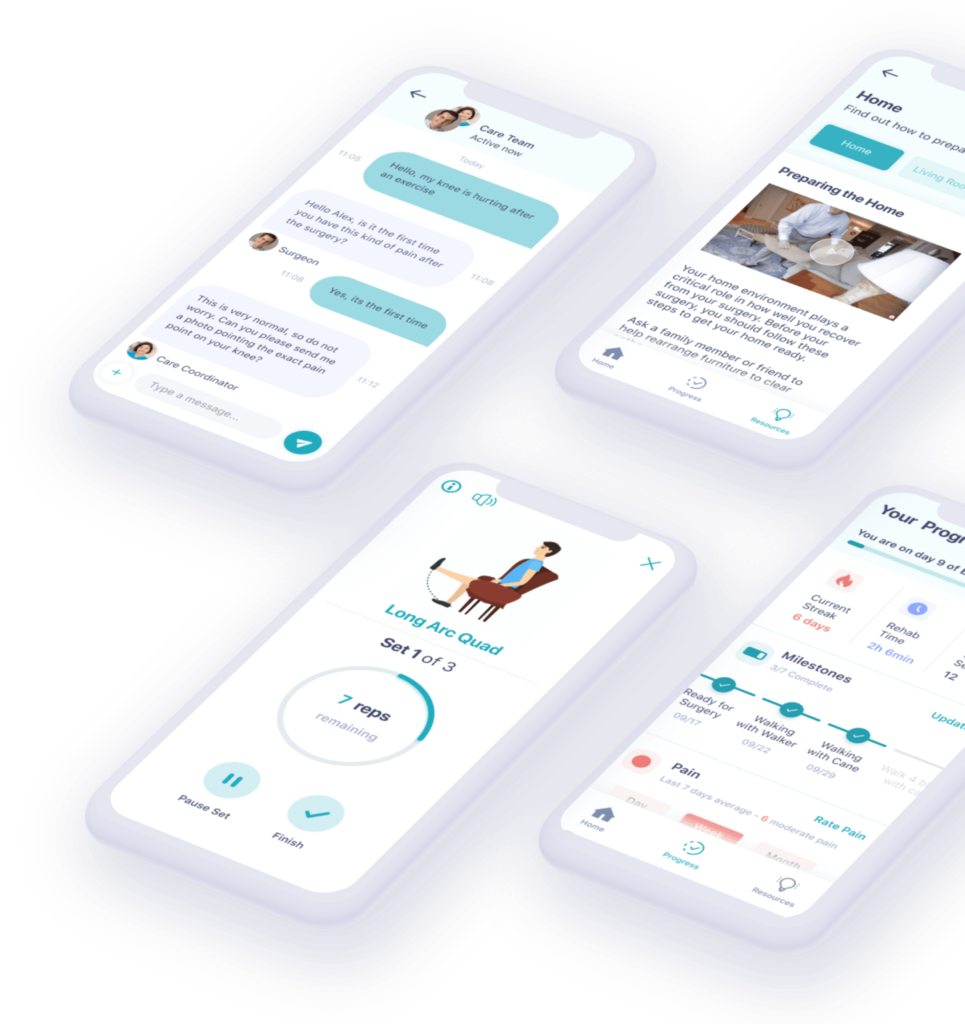 Example of How to Bill for Remote Care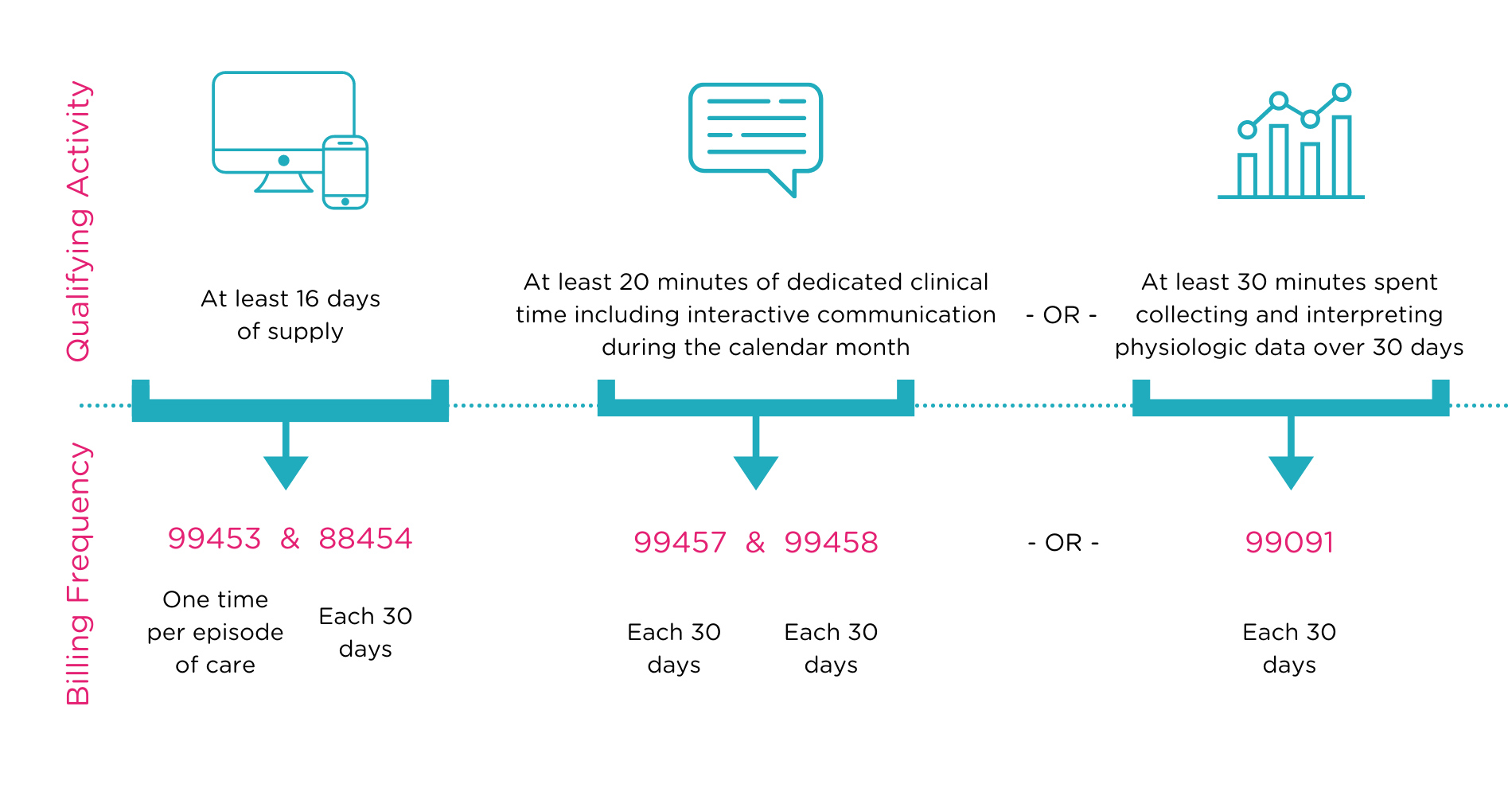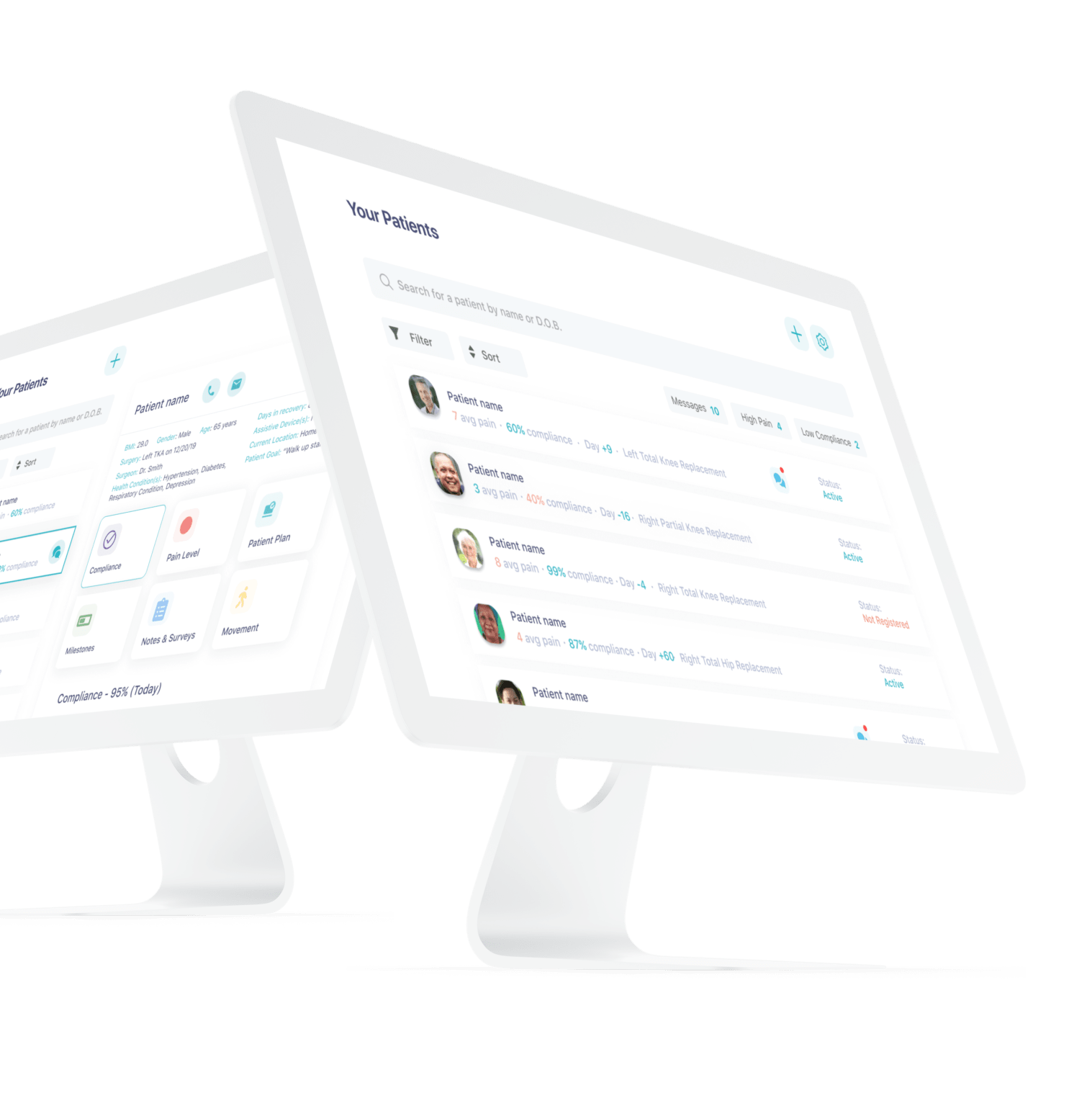 expand regulatory waivers around telehealth and remote care
Policy changes
related

to COVID-19

As a result of the COVID-19 public health emergency, on March 6, 2020, the "Coronavirus Preparedness and Response Supplemental Appropriations Act" was signed into law. This would signal the first of several legislative enactments including the Families First Coronavirus Response Act (signed into law on March 18, 2020) and the Coronavirus Aid, Relief and Economic Security (CARES) Act (signed into law on March 27th, 2020). Importantly, the enactments expand regulatory waivers around telehealth and remote care to reduce burdensome requirements on providers and health systems.
Expy Surgery serves as an extension of the care team by guiding patients to the best outcome with proven protocols. Providers can now view real-time patient reported outcomes, keep patients engaged, and identify high-risk patients early on.
Waive patient cost-sharing payments for telehealth
The Office of the Inspector General (within the Department of Health and Human Services), is allowing physicians and other healthcare providers to waive patient cost-sharing payments for telehealth services and other non-face-to-face services like monthly remote care management and remote patient monitoring for the duration of the public health emergency.
Plans cover telehealth without cost to patient
A temporary safe harbor is allowing high-deductible health plans (HDHP) to cover telehealth services and other remote care without cost to plan members before plan members' deductibles are met. This applies to all HDHPs, including those with plan members using HSAs.
$200 million allocated to fund telehealth
The Federal Communications Commission has implemented a $200 million program to fund telehealth services and some end user devices for healthcare providers and to cover the costs associated with some services and personnel.
Reducing burdensome requirements on providers and health systems
Policy changes related
to

COVID-19

These policies were a result of the efforts in response to the COVID-19 public health emergency
Our innovative products
Other solutions for

better

care

with Expy Health

All of our products were created by patients, healthcare providers, and specialists to deliver the best care experience possible
ExpyPT
Recovery plan & dedicated physical therapist for injuries, chronic conditions, and everyday pain
Expy Telehealth
A telehealth platform connecting patients and healthcare providers securely for reliable care delivery